Functions
MapInfo Pro has a broad functionality, specially in data analysis, editing, data access and output creation.
Data import
Direct reading of Microsoft Excel, Access, dBASE, ASCII, CSV, SQLite database or ESRI Shapefile.
Import of other formats (DWG/DXF, DGN v7 and v8, KML, VPF and more).
Dozens of raster and grid formats supported.
Database access via ODBC (Oracle, MS SQL Server, IBM DB2, Sybase and more).
Data analysis
SQL queries and spatial queries.
Editing and drawing tools (overlay algebra, generalization, control of topology, CAD drawing and editing tools).
Table structure creation and editing.
Visualisation of GPS measured values.
Simple geocoding.
Visualisation
Thematic maps - ranges, pies and bars, dot density, graduated symbols, individual thematic and more.
Change of map layer style or single object style, labels customization, cartographic legend, scalebar.
Hotspot map creation.
Grid surfaces.
Output
Map layout in paper space.
Export of any window to the image file - size and resolution settings.
Export of map layout to (layered) PDF file - in layered PDF you can switch layers on/off.
Broad printer settings.
License types
Node-Locked License

Node-locked licenses enable you to run MapInfo Pro on a specific computer.

Concurrent License

Concurrent licenses enable you to install MapInfo Pro on any number of computers. A license server, installed and maintained by your organization, limits the number of computers that can run MapInfo Pro at any given time to the number of concurrent licenses purchased by your organization.

Distributable License

This is special type of Concurrent License. When you start MapInfo Pro, it will block 1 license. When you quit the program, license does not return to the license server, but remains blocked on your computer. This is suitable when you are not connected to the internet.

Term license

This is a time-limited license for 3 years. After this period, the license is automatically terminated and can no longer be used (nor updated). This license is usually used for processing short and medium term projects. The time-limited license for 3 years can be used for all license types above (fixed, concurrent, distributable).
Technical Requirements (64-bit)
Supported Platforms

Windows 10 (64-bit)
Windows 8.1 64-bit
Windows 7 (64-bit SP1)
Windows 2019 Server (64-bit)
Windows 2019 Server (64-bit with XenApp)
Windows 2012 Server 64-bit
Windows 2012 Server 64-bit with XenApp 7.0

Hardware requirements

OS Windows 7: Procesor Intel Pentium 1,8Ghz, 2GB RAM, 2GB disc space.

OS Windows 8: Procesor Intel Core 2 duo, AMD Athlon X2 nebo lepší, 4GB RAM, 25GB disc space.

OS Windows 10: Procesor Intel Core 2 duo, AMD Athlon X2 nebo lepší, 4GB RAM, 25GB disc space.

OS Windows 2012/2019 Server: Procesor 3.1 GHz nebo rychlejší vícejádrový, 8GB RAM, 50GB disc space.
MapInfo Viewer (64-bit)
MapInfo Viewer is a free application that allows users to work with workspaces that have been prepared using the full version of MapInfo Pro. To install MapInfo Viewer, you must sign up for a free account with Pitney Bowes. Previous versions of this application were stand-alone applications with a different user interface. The new version (since version 17.0.2) is now based on the same program code as MapInfo Pro, so the user interface is the same. User can also save maps to PDF or images, open the same file types as the full version and the Layer Control is also available.
1. To run MapInfo Pro Viewer, the user must have a Pitney Bowes account. This can be done in the application on the tab "PRO"> option "Services" or on the link HERE
2. MapInfo Viewer allows you to open and view the MapInfo workspaces (.WOR) and individual layers in MapInfo (.TAB) format.
3. Selected analytical functions such as querying data, selections, viewing attribute data (Browser) and turning layers on and off are allowed. It is possible to print and export maps and reports to PDF and there are limited options for editing text in a report before printing.
4. It is possible to display two different map views side by side and synchronize the movement in both windows.
5. You can easily (Ctrl+C > Ctrl+V) copy your tabular data into MS Excel.
6. User has the possibility to use 3 types of base map (Geomap). Using Bing base maps and Bing search is only allowed in MapInfo Viewer if the user has a Bing key and apply it in the Licensing section.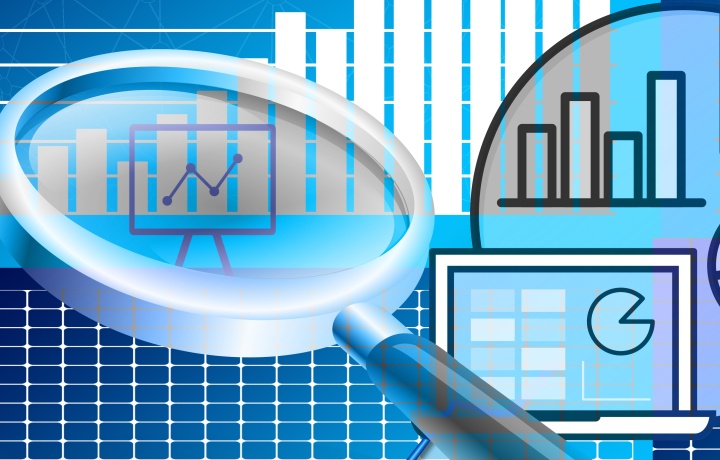 MapInfo Viewer restrictions:
- Editing functions or saving changes to the .WOR workspaces are not allowed.
- Running and using add-on applications is not allowed in MapInfo Viewer.
Customer Experience Program - Pitney Bowes program introduced since version 17 that strictly anonymously monitors user activity. This information is used to identify the most commonly used features and areas for product improvement. In the case of MapInfo Viewer, the user cannot reject/disable this program, while the full version of MapInfo Pro gives the user the option to disable the Customer Experience Program on the PRO> Options> Application Preferences tab.