On Wednesday, March 27, a seminar focused on FME products and data transformation innovations was held in Prague at Occidental Hotel. In addition to the Czech Republic, the FME World Tour 2019 takes place in many other countries around the world. We are pleased that you have taken the opportunity to become part of this global event.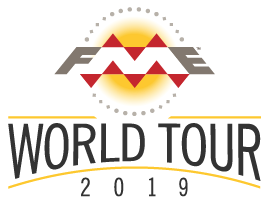 At FME World Tour in Prague we met with 45 participants from a wide range of organizations and companies. Atsuko Froats and Gerhard Fischl came to support us from Safe Software. in addition to our and Safe Software presentations there were interesting presentations from CAD Studio, Hexagon and Hrdlička.
We received feedback from most participants in the feedback form, thank you for that. It will be valuable information for us to increase the level of the seminar next year!